Pineapple Upside-Down Cake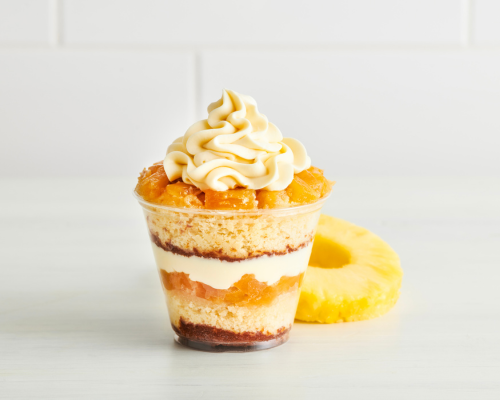 Pineapple Upside-Down Cake
Indulge in a slice of pure tropical bliss with Gretchen's Goodies' Pineapple Upside-Down Cake. This delectable creation showcases layers of rich and moist pineapple cake, generously adorned with caramelized pineapple, and topped off with luscious whipped pastry cream.
Features
Layers of pineapple-infused cake

Caramelized pineapple for an extra burst of flavor

Smooth and creamy whipped pastry cream

Expertly crafted by our talented bakers

Fresh, high-quality ingredients for the finest taste
Delight your taste buds with the irresistible combination of fresh pineapple flavors and delicate cake layers. Our Pineapple Upside-Down Cake is made with love and utmost care at our renowned cake shop. As the best bakery in town, we take pride in using only the finest ingredients to create this mouthwatering masterpiece. With each bite, you'll experience the perfect balance of tangy pineapple, sweet caramelized goodness, and the velvety goodness of our whipped pastry cream. Visit us today!