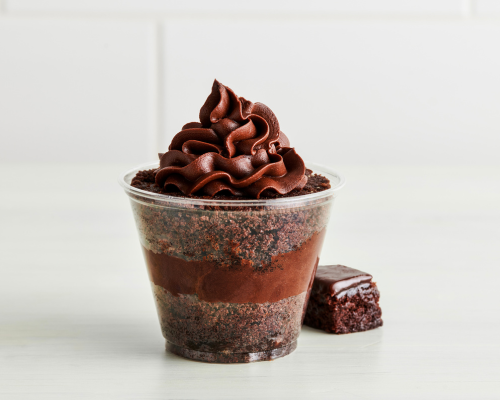 Chocolate Fudge Cake
Indulge in pure chocolate goodness with Gretchen's Goodies' Chocolate Fudge Cake. This delectable creation features layers of rich and velvety chocolate fudge cake, generously frosted with our luscious fudge frosting.
Features
Layers of decadent chocolate fudge cake for the ultimate chocolate experience.

Creamy fudge frosting adds a smooth and heavenly touch.

Expertly crafted by our talented bakers.

Made with fresh, high-quality ingredients for an unforgettable taste.

The perfect choice for chocolate lovers and cake enthusiasts alike.
Treat yourself to a slice of chocolate heaven with Gretchen's Goodies' Chocolate Fudge Cake, proudly made at the best bakery in town. Each layer of this cake is rich, moist, and bursting with deep chocolate flavor. The velvety fudge frosting perfectly complements that cake, creating a smooth and creamy experience that will melt in your mouth. Visit the best bakery in Riverside, FL, today to experience the bliss of chocolate perfect of our Chocolate Fudge Cake!