Caramel Brown Butter Cake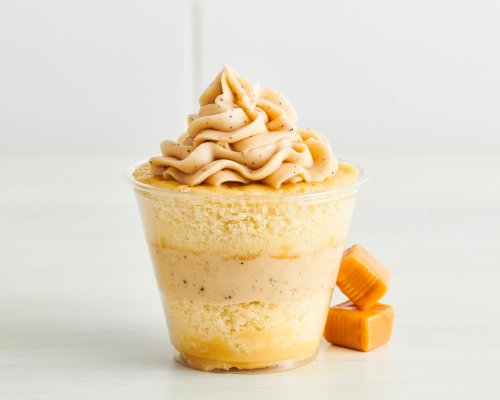 Caramel Brown Butter Cake
Savor the irresistible richness of Gretchen's Goodies' Caramel Brown Butter Cake. This decadent creation features layers of moist and buttery caramel syrup cake, beautifully complemented by the indulgent brown butter caramel syrup frosting.
Features
Layers of caramel syrup cake for a divine caramel flavor experience.

Brown butter caramel syrup frosting adds a luscious and velvety touch.

Expertly crafted by our talented bakers.

Made with fresh, high-quality ingredients for an unforgettable taste.

The perfect choice for caramel lovers and cake enthusiasts alike.
Indulge in the extraordinary blend of flavors when you bite into our Caramel Brown Butter Cake – a true masterpiece from Gretchen's Goodies, the best bakery in town. Our cake shop takes pride in handcrafting every element of this exquisite creation. The caramel syrup cake layers are an absolute delight, with each bite offering a heavenly caramel-infused experience. Visit us today!