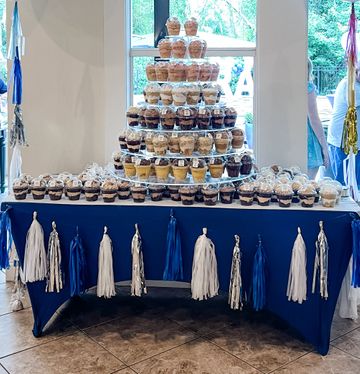 Gretchen's Goodies caters for a wide variety of occasions that include weddings, graduations, special events, parties, corporate events, & fundraisers.
Our individually-packaged goodies are safe and easy to serve.
Customers can choose a single flavor. Or customers can serve several of our 70+ flavors in order to meet the preferences and dietary needs of all guests.
To learn more, please contact us. Or just stop by and ask for Gretchen or John.